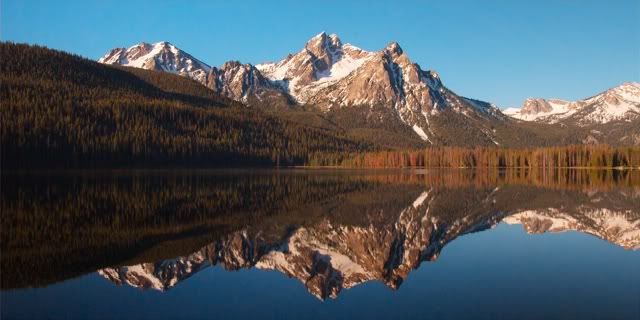 Guest Blogger, Chelsea Congdon, of First Light Films.
America's commitment to wilderness preservation is something all of us can be proud of. In 1964, the Wilderness Act was signed into law, and America became the first country to create a law to keep the wildest lands wild and save part of the world from the dominion of man. Above all, the Act gave ordinary Americans a tool for protecting the mountains, forests, deserts, prairies, and rivers they loved most from the steady march of industrial development. In the 45 years since the passage of the Wilderness Act, over 100 million acres of America's most lovely lands have been designated as Wilderness.
A new film, Forever Wild: Celebrating America's Wilderness captures the glory of undeveloped, wild places through stunning images and the moving tales of America's modern wilderness heroes – volunteers who have spent countless hours and immeasurable energy working to ensure that the places they love remain forever wild. In Colorado, California, and New Hampshire, these are tales of vision and dedication by Americans who work to preserve a legacy of wilderness for all to enjoy. Narrated by Robert Redford, and featuring the prose of Terry Tempest Williams, the stories of modern wilderness heroes guide the viewer through an examination of America's commitment to wilderness preservation.

Wilderness in America won a respite in 1964. Today, nine out of ten Americans support the protection of public lands as wilderness. However, many people are unaware of current threats to wilderness quality lands that remain unprotected. Nor are they aware of the unique opportunity afforded to citizens by the Wilderness Act to play a direct role in protecting the places they love most. As America grows more urban and multi-cultural, and as people spend more time indoors and on-line, long-term support for wilderness preservation will depend on finding ways to communicate the wonder and importance of wilderness to people who may never experience wild places themselves.

We hope that this film plays a valuable part in re-connecting people with wilderness and how they can help preserve these last bits of wild land. The film was broadcast on PBS this fall, and will air again on many stations, and will be re-broadcast in April 2010. To learn more about the film, visit www.foreverwildfilm.com.