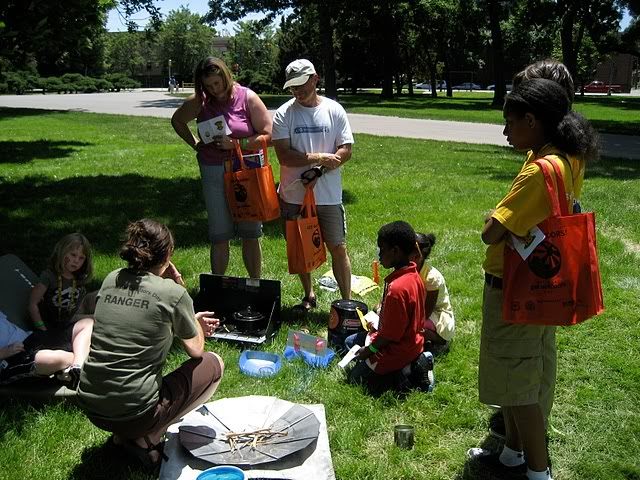 Dear Education Department,
I recently visited your organization's website and remember hearing about the Leave No Trace principles years ago at summer camp. Anyway, I am very interested in what you do and would like to get involved. I was wondering if there are any volunteer opportunities? I do not live in Colorado so I was looking for something that I could get involved with more locally.
Thanks for your help,
Enthusiastic Volunteer
**************

Dear Enthusiastic Volunteer,
Thank you for your email! We love hearing about people getting involved in their local communities. The Leave No Trace program relies heavily on volunteers—conducting workshops, attending outdoor events, doing school presentations and setting up informational booths. Here are some tips for ways that you can get involved with Leave No Trace as a volunteer:
1) Contact your State Advocate. Their information is available on the state Community Pages. Often Advocates receive multiple event requests at a time and could use the help of extra volunteers.
2) Get involved with the Leave No Trace Hot Spot program. The program is aimed at improving the condition of a designated "Hot Spot" or recreational area that is experiencing multiple visitor created impacts. The current site the Center is working on is the Red River Gorge in eastern Kentucky. More sites will be determined in the coming year and a list of all other Hot Spot applicants will be listed on the Hot Spot page with contact information on how to get involved.
3) Get involved in national initiatives/events. An example is National Get Outdoors Day on June 12, 2010, an event aimed at getting kids and families outdoors by introducing them to local resources and providing a host of hands on activities to teach them about outdoor recreation how to care for our natural resources. Many metropolitan areas around the country will be celebrating this event and all are looking for volunteers.
4) Take part in our Bigfoot Challenge. One of our most recent Challenges is a PEAK and Teen Activity Submission Contest. If you are an educator that has a great idea for teaching kids about Leave No Trace submit your activity. See the side bar for details.
5) Finally, stay tuned for our upcoming volunteer registry. We will now have a way for folks to express their interest in volunteers and get them connected with each other and with local events.
Thanks for all your support!
Sincerely,
Education Department
Photo: Volunteering at the National Get Outdoors Day event in Denver last year.