Discovering the art of Kathryn Beals, Small Business Partner of Leave No Trace. [Submitted by Kathryn
Beals.]
Ba
ckground:

I grew up in a small fishing town on the northwest coast of British Columbia. As a kid, my parents took me camping
frequently and taught me to love the outdoors. I met my husband Travis ten years ago and we m
oved to California in 2003. We are both long time promoters of Leave No Trace ethics and have lead
backpacking trips in the Sierras and Rockies. In 2008, we hiked the West Coast Trail of Vancouver Island and th
e high Sier
ra section of the PCT. The places we see on our treks provide the inspiration
for my paintings.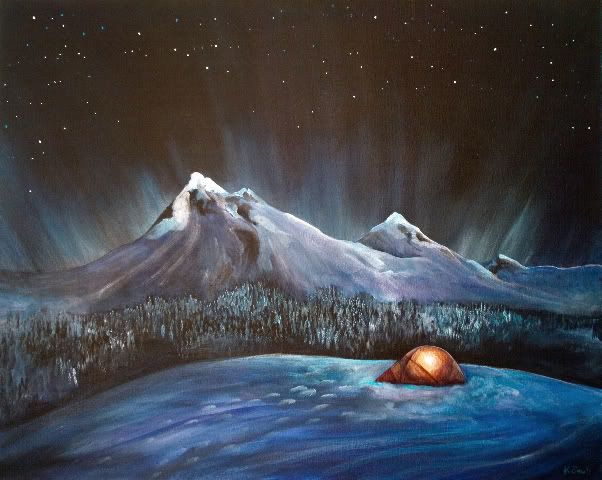 What is your motto?
I don't have a motto, but I always strive to communicate my love of the backcountry in my work. In my paintings, I try to balance the look of a favorite place with the feeling of being there. T
ents are a focal point in many of my paintings because I want to give the viewer an emotional and symbolic connection to the landscape. As an artist specializing in commissioned paintings, I try to
get a sense of the story behind each photograph so I can help people capture the memory of special places.
What does your company do for th
e environment?
I select eco-friendly materials and methods in all aspects of my business. I paint with acrylic paints, which do not require the use of toxic solvents, as oil paints do. I use sustainable pa
ckaging materials whenever possible when shipping my paintings. My art cards are printed on 100% recycled paper with vegetable inks.

Wh
at does your company do for the community?
I donate spare art supplies to local public schools, and I donate paintings and gift certificates to local animal shelters. I also run an art te
chnique blog, howipaint.com, featuring some of my current paintings in progress with advice and instructional videos for beginners. I am a self-taught artist and I hope to inspire and encourage people of all
ages to learn to paint.
W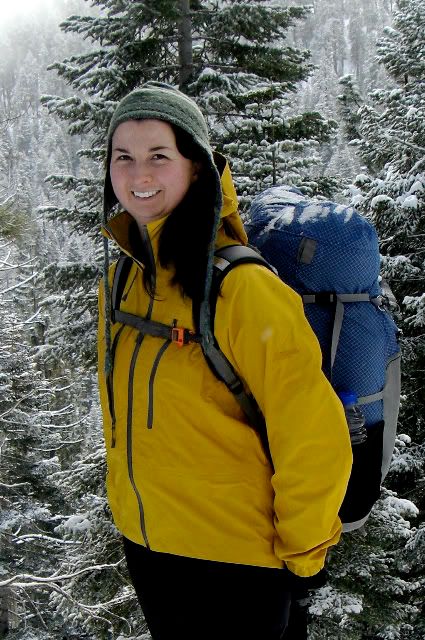 hy does your company partner with Leave No Trace? (Why we love you.)
It is a privilege to work with Leave No Trace, since I have lo
ng sup
ported their approach to wilderness preservation through acce
ss and education. I donate 10% of profits from my card sales to Leave No Trace. I hope that my paintings can inspire people to visit the b
ackcountry and have the experiences that have taught my me why Leave No Trace ethics are so important. Having grown up camping, my husband and I are glad to say that trails are cleaner now than we remember as kids. We believe that Leave No Trace is responsible for this improvement and we want to do our part to help.

To learn more about Kathryn Beals, you can visit any of her websites:

www.bealsstudios.com <http://www.bealsstudios.com>
Landscapes: www.kathrynbeals.com <http://www.kathrynbeals.com>
Art Blog: www.howipaint.com <http://www.howipaint.com>

To learn more about Small Business Partnerships, please visit us online: http://lnt.org/support/small_business.php