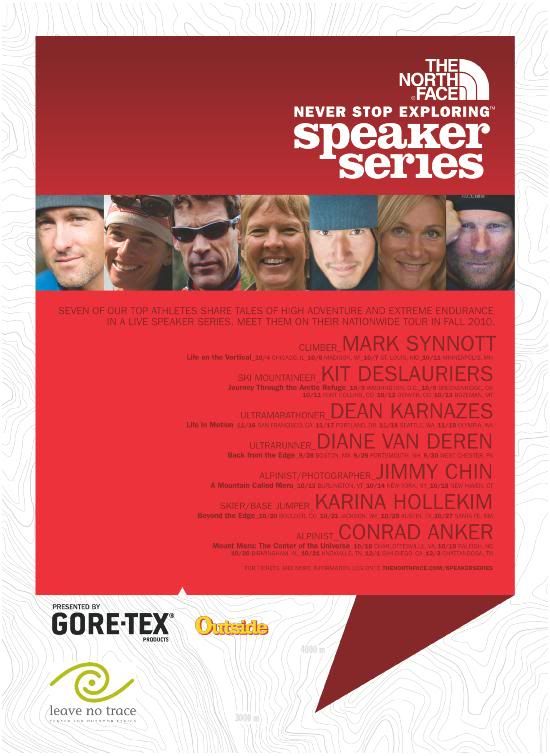 As an organization focused on people doing their part to be both participants and activists in the outdoor conservation moment, we are proud to partner with companies like The North Face who put these values in to action, every day.

Join us this Fall as we meet athletes from The North Face on the road for The North Face Speaker Series, held in select cities across the nation through December 3rd.

Check out the full North Face Speaker Series schedule here, and see which exciting show is happening in your area of the country!

Leave No Trace Traveling Trainers and Staff will at the Speaker Series in the following cities: Boulder, Denver, Santa Fe and Burlington.