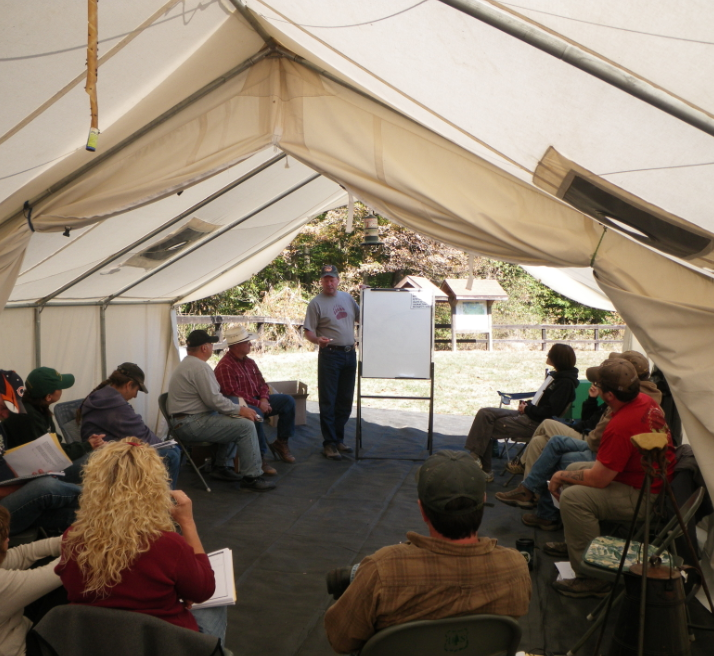 Custom Leave No Trace Courses Can Meet Specific Needs and Offer Savings

In the past decade, Leave No Trace Master Educator Course offerings have increased substantially. Not only are training options much more diverse but now the five-day Leave No Trace Master Educator course boasts seven organizations that offer this unique training. Despite dozens of courses being offered in unique locations throughout the country highlighting disciplines such as backpacking, hiking/camping, sea kayaking, canoeing and horsepacking, there continue to be people and organizations that want something tailored to their specific needs.

To meet the demand for in-depth Leave No Trace training, all approved Master Educator Course providers now offer it in customized version for specified audiences. These "custom courses" provide unique opportunities to bring training where it is needed. While most course providers still offer traditional, open-enrollment courses that the general public can enroll in, they are also offering custom Leave No Trace Master Educator Courses to provide expanded training options.

The custom course is generally designed for an group or organization that has a pool of participants — usually 6 to 10 — that are all interested in becoming Master Educators. Additionally, the interested party, known as the "course host", is encouraged to provide some or all of the following to help lower course cost: logistical support, group equipment, food, pre and post course lodging, and ground transportation among other things. When the course host lines up the participants and handles other aspects of the course, substantial tuition discounts can result.

For more information about this option or to schedule a five-day custom Master Educator Course, contact any or all of the authorized Leave No Trace Master Educator Course providers:

Adirondack Mountain Club
RYAN DOYLE
OUTDOOR LEADERSHIP COORDINATOR
ADIRONDACK MOUNTAIN CLUB
PO BOX 867
LAKE PLACID, NY 12946
(518) 523-3480 EXT. 19
WORKSHOPS@ADK.ORG
WWW.ADK.ORG

Appalachian Mountain Club
ALEX DELUCIA
APPALACHIAN MOUNTAIN CLUB
PO BOX 298
GORHAM, NH 03581
603-466-2721 EXT. 8115
AMCLNT@OUTDOORS.ORG
WWW.OUTDOORS.ORG

Boy Scouts of America*
http://outdoorethics-bsa.org/index.htm
http://outdoorethics-bsa.org/me_courses.htm
leavenotracecamping@netbsa.org
* Participants on BSA Master Educator Courses must be registered BSA members

Landmark Learning
MAIRI PADGETT
828.293.5384
MAIN@LANDMARKLEARNING.ORG
WWW.LANDMARKLEARNING.ORG

National Outdoor Leadership School NATIONAL OUTDOOR LEADERSHIP SCHOOL
284 LINCOLN STREET
LANDER, WY 82520
1.800.710.NOLS (6657) X 2220
HTTP://WWW.NOLS.EDU/LNT

Ninemile Wildlands Training Center NINEMILE RANGER STATION
NINEMILE WILDLANDS TRAINING CENTER
20325 REMOUNT ROAD
HUSON, MT 59846
(406) 626-5201 HTTP://WWW.FS.FED.US/R1/LOLO/RESOURCES-CULTURAL/NWTC/

Wilderness Education Association
WILDERNESS EDUCATION ASSOCIATION
900 E. 7TH STREET B
BLOOMINGTON, IN 47405
PHONE: 812-855-4095
FAX: 812-855-8697
WEA@INDIANA.EDU
WWW.WEAINFO.ORG

Although there are benefits to attending a traditional open-enrollment course, custom courses can be an excellent way to bring Leave No Trace to you. For more information on Leave No Trace Master Educator Courses, please visit: http://lnt.org/training/mastereducator.php

---------------------------------------------------------------------

Photo Caption:
The five-day Master Educator course, Leave No Trace's highest level of training, is now offered in a customized version. Currently, well over 4500 Leave No Trace Master Educators worldwide represent dozens of countries and all 50 U.S. states. Photo: Ben Lawhon.