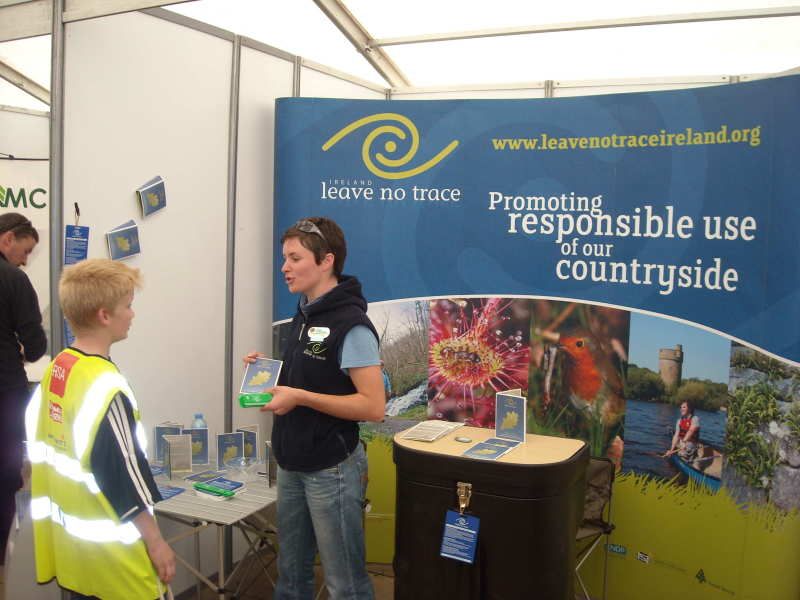 Leave No Trace has a growing international presence with dozens of partner organizations using and incorporating Leave No Trace around the world, as well as a few countries that have actually formed Leave No Trace organizations, and countless groups using and incorporating elements of the program to complement their environmental efforts.
In its third year of work, one branch, Leave No Trace Ireland, has exhibited a remarkably vibrant program, successful in both field and event-based education. Program coordinator, Beverley Pierson is hard at work organizing communication and educational efforts around the country. The organization is publishing skills and ethics booklets for the general public, attending outdoor events, delivering Leave No Trace Trainer Courses and Awareness Workshops and developing educational partnership with a growing list of outdoor organizations and agencies.
Pictured above, Leave No Trace exhibited at the National Ploughing Championships, an event that draws 80,000 people in Athy, Ireland. You can find more information about Leave No Trace Ireland at: www.leavenotraceireland.org and more about other international partners at www.lnt.org/support/international.php.