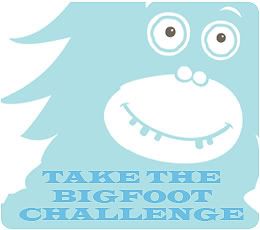 After 162 days, 4981 participants, and over 40,000 miles on two Subaru Foresters, the Bigfoot Challenge was retired at midnight on October 31st. Thanks in large part to the tireless efforts of the Subaru/Leave No Trace Traveling Trainers who registered some 3900 Challenge-takers at their events, the celebration of the Traveling Trainer Program's 10th Anniversary was a huge success. We chose to celebrate the great work the Subaru/Leave No Trace Traveling Trainers do by challenging people across the country to Leave No Trace, just like Bigfoot does, providing participants with 10 different ways to help minimize our recreational impacts in the places we play while remaining as elusive as Mr. Sasquatch.

While Bigfoot the creature has managed to keep his/her impact low by being a fictional character and not actually existing in any tangible way, Bigfoot the Challenge offered 10 very real, very tangible activities and behaviors that helped Leave No Trace volunteers take action in their community. The most popular challenge selected by volunteers was to commit to actually practicing Leave No Trace. 29% of participants promised to pick up their dog's poop on their next outdoor outing, walk through the middle of a muddy trail instead of around it, and/or try a campfire alternative on their next camping trip. The bulk of these Bigfoot Challenge-takers, 49%, elected to walk through the middle of a muddy trail instead of around it, while 32% promised to pick up their dog's poop and 19% pledged to try a campfire alternative like using a headlamp for light, a stove for cooking and warm clothes for warmth. In addition, 23% pledged to educate others by hanging a Leave No Trace plastic reference tag on their backpack or on a bulletin board while 20% promised to lead by example and pick up trash on trails and in local parks.


We want to thank all of you who took part in the Bigfoot Challenge this year. We will be doing a random drawing over the next couple of weeks to award those who took part in this effort with some great outdoor gear donated by Leave No Trace partners. If you didn't get a chance to get involved this year or you are looking for more ways to practice, teach or promote Leave No Trace, then keep an eye out for Bigfoot in 2010!