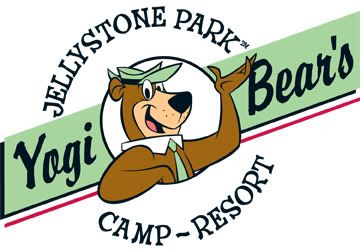 Yogi Bear's Jellystone Park Camp Resorts™ provide a platform to teach RVers about Leave No Trace
The Leave No Trace Center for Outdoor Ethics and the Jellystone Park™ system have forged a new partnership to reach hundreds of thousands of RVers and campers with Leave No Trace education. The partnership is part of a comprehensive effort to teach outdoor skills and ethics, as well as help make the critical connection between people and the outdoors.
In March, representatives from the Leave No Trace Center for Outdoor Ethics will provide a half-day workshop at Jellystone Park CARE Conference (Campground Association for Recreation Education). The workshop will focus on frontcountry skills and ethics as well as Leave No Trace activities for children. Over 80 recreation directors, campground owners and managers are expected to attend the hands-on session.
"The number of Americans who go camping is on the rise, thus the timing couldn't be better," according to Dana Watts, Leave No Trace's Executive Director. "This unique partnership gives us the ability to extend the Leave No Trace program to all of the Jellystone Parks with the goal of integration into their visitor programs."
She adds, "The Leave No Trace Center for Outdoor Ethics continues to work to broaden its scope and views the RV community as an important audience to reach with Leave No Trace education. Our partnership with Jellystone Parks will provide many wonderful opportunities to work with outdoor enthusiasts who travel and camp in RVs. What better time and place to introduce people to Leave No Trace than at Jellystone Parks while families and friends enjoy the outdoors together."
About Jellystone Parks
Launched in 1969, the Jellystone Park system is now the second largest chain of campgrounds in the United States with more than 70 campgrounds in 15,000 campsites in 27 states and Canada. The Yogi Bear Jellystone Parks are franchised through Leisure Systems, Inc. (LSI), a wholly owned subsidiary of the Park River Corporation. For more information about Jellystone Parks, visit: www.campjellystone.com