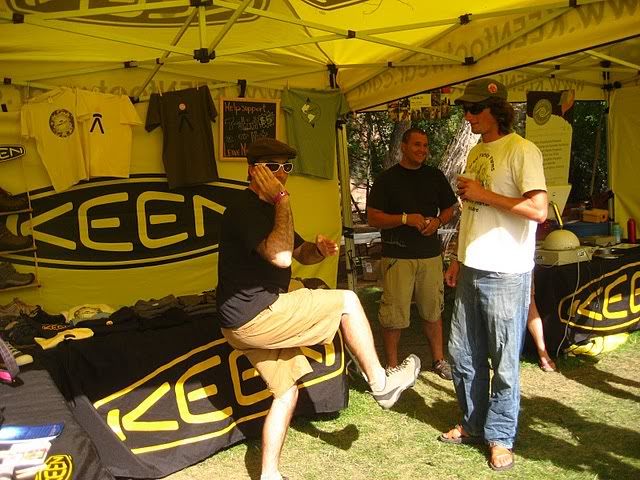 KEEN's Hybrid.Care steps into the International Community with Leave No Trace
For the sixth year, KEEN Footwear's Hybrid.Care program has extended major support for Leave No Trace Center for Outdoor Ethics' work to build community networks and state-by-state advocacy. KEEN signed on in 1995 to help build Leave No Trace's State Advocate Program. Since, KEEN has not only supported the volunteer State Advocates but has played a primary role in Leave No Trace's successful work to build communities of educators and activists around the country.

This year, KEEN not only extends support for community networks but is also helping Leave No Trace develop its first international pieces to support the Center's growing need for global education. Thank you, KEEN.
About KEEN
KEEN Inc., manufacturer of hybrid footwear, socks and bags, is an outdoor brand that delivers innovative hybrid products, enabling all outdoor enthusiasts to live an active lifestyle. Founded in 2003, KEEN strives to demonstrate integrity and leadership, especially on social and environmental commitments, while promoting an inclusive outdoors community. Through its giving program Hybrid.Care, the company provides support to a variety of social and environmental organizations around the globe. To learn more, visit www.keenfootwear.com.