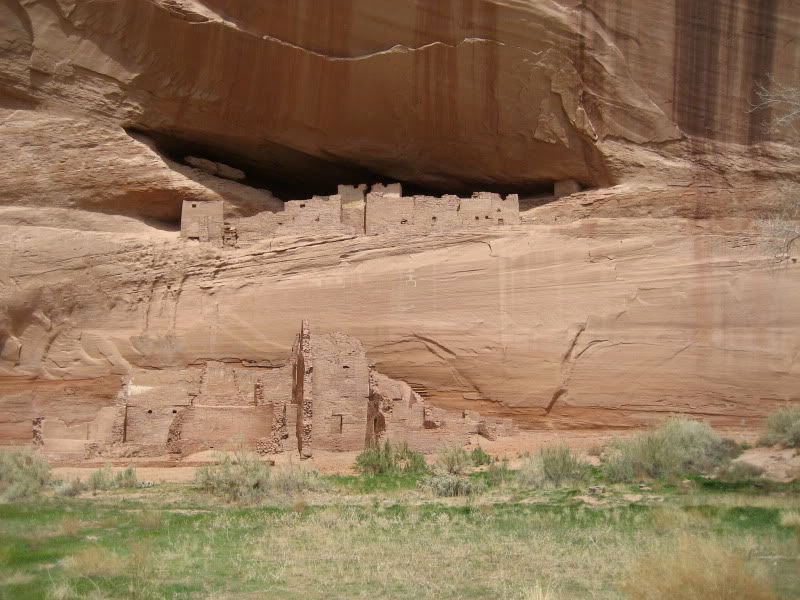 When we pulled up to the entrance station of Petrified Forest National Park last weekend, we were given the standard national park map, but this one had an extra piece of paper stapled to it with a long list of "Don'ts." Don't collect any pottery chards or any archaeological artifacts. Don't deface or destroy natural features or archaeological sites. Don't walk or climb on ruin walls. Don't collect petrified wood, rocks, fossils, plants, or animals. Don't, don't, don't, or you will have to pay a hefty fine. Not the most exciting of introductions by any means.
While traveling through northern Arizona over the past couple of weeks and visiting places like Petrified Forest, Monument Valley Navajo Tribal Park, and Canyon de Chelly, we could not help but think about the principle of Leave What You Find. This principle is the most ethical of the Leave No Trace principles. When you find the most beautiful piece of petrified wood, or the coolest looking antlers, and there is nobody for miles and miles, what are you going to do? The best answers to that question we've heard from our youngest audiences: "If I took that awesome rock, the next kid who came hiking down this trail would not get to see it."
At the same time, in all of these locations there are physical barriers between the visitors and the rock art, archaeological sites, and petrified wood. At Newspaper Rock in Petrified Forest, spotting scopes are provided to get a closer view of several boulders covered in petroglyphs. In Canyon de Chelly, at the bottom of the one and only hike open to the general public without a Navajo guide, there are spectacular views of the White House ruins, out of reach behind a big green fence.
Back at Petrified Forest, in the Rainbow Forest Museum, we found a display showing the long history of the problems the park has had with the removal of petrified wood and artifacts. The display included several letters from people who had taken objects from the park but after a time were filled with regret and sent the items back to the park. The letters dated back to as early as the 1930's and as recently as the late 1990's. All were written with complete sincerity.

The different land management agencies experience similar problems with the removal of artifacts or natural objects. Some have been forced to take extreme measures and either completely close access to some sites or build physical barriers to prevent visitors from getting a little too close. We can only hope that as we focus on educating people about Leave No Trace, one day there will not be a need for such measures.
All the best…
Agata and Jason